Science Policy Forum (SPF) is an open independent collaborative platform that aims to facilitate stakeholder engagement in science, technology and innovation policy (STIP). SPF aims to strengthen science policy linkages and act as a channel for dialogue, outreach and capacity development. SPF's key themes include
Emerging Technologies,

Equity and Inclusion,

Governance and Regulation,

Resources and Capacity Development,

Science Diplomacy

Sectoral Focus (Agriculture, Water, Health, Energy etc.).
SPF brings together a community of policy makers, practitioners, experts, young scholars and enthusiasts across disciplines.,It generates engaging content in various formats (articles, opinion pieces, webinars, interviews and podcasts), and features relevant resources, opportunities and a discussion space for STIP in India.
The idea behind SPF has a modest beginning from September 2018. It started as a physical weekly 'science-policy' discussion forum – anchored at DST-Centre for Policy Research at Indian Institute of Science Bangalore – bringing together scholars and students from various Bangalore-based institutions such as TIFR-NCBS, ICTS, IIMB, NLSIU, APU, etc.
Mid-2019, Lakshmi from IndiaBioScience (NCBS), Aditya from Sustainable Water Futures Programme, and Chagun from DST-Center for Policy Research (IISc) came together to give a digital identity to the forum, and launched a webinar and article series. During this period the forum was hosted and supported by IndiaBioscience.
In May 2020, the forum gained its new independent digital identity as a standalone portal.
DST-Centre for Policy Research, Indian Institute of Science (DST-CPR-IISc)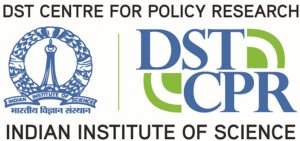 The DST- Centre for Policy Research (DST-CPR) at the Indian Institute of Science (IISc), Bangalore is committed to in-depth research and experimental analysis, for theorisation and empiricisation of science policy, across diverse perspectives and standpoints. The Centre is one of the outcomes of the Science, Technology and Innovation (STI) Policy, 2013, with the objective to create and strengthen the institutionalization of policy research mechanism in India. It was established in 2014, with primary focus on Scientometrics. In addition to its core domain, the Centre also works on various research themes including R&D Statistics, STI Indicators, Science Advice Mechanism, Science Diplomacy, Open Science, Responsible Research and Innovation, Public Engagement in Science, Technology Assessment, and Gender in Science.
With the aim to provide pragmatic and evidence-based recommendations for enhancing decision-making processes in STI, the Centre engages closely with different government bodies, private organisations and academic institutions, of national and international repute. Apart from collaborative projects, research publications and reports, the Centre is actively involved in various outreach, capacity-building and training activities.
Sustainable Water Futures Programme

The Sustainable Water Future Programme (Water Future) of Future Earth is a global platform facilitating international scientific collaboration to drive solutions to the world's water problems. Consistent with the broad objectives of the sustainable development goal for water, research conducted through Water Future seeks to ensure a balance between the needs of humankind and nature, and to offer real solutions, underpinned by interdisciplinary science, to deliver a sustainable 'water world'. Water Future champions the application of integrated research to generate solutions that can be used to support policies for sustainable development. The programme serves as an ideas incubator, network hub and translator of scientific findings to address science, engineering, governance and management issues and drive policy change. The programme brings a unique, systems-level perspective to develop integrated approaches for both diagnosing water-related challenges and crafting innovative solutions.
IndiaBioscience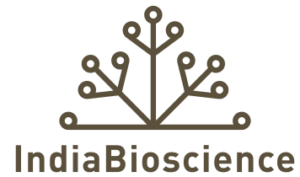 IndiaBioscience is a program that fills a unique niche in the ecosystem of the life sciences in India, by being a catalyst to promote changes that affect the culture and practice of the field, through engagement with academia, government and industry at various levels.
IndiaBioscience aims to increase the visibility of science in society, by being a hub for policy discussions, science communication, and as an aggregator of information. IndiaBioscience has been nurtured within the campus of the National Centre for Biological Sciences, Bangalore, but the mandate is broad-based in serving the life science profession across India.
Some of the activities over the past few years have been providing mentorship and facilitating recruitment of exceptional faculty through Young Investigators' Meetings, communicating new and exciting research via our website, provision of career resources for students and young professionals and facilitation of research collaborations through specific programs. We have also begun preliminary efforts towards addressing undergraduate science education in India.
IndiaBioscience is primarily funded by the Department of Biotechnology (DBT), Government of India. We also get funding from the Ministry of Human Resource Development (MHRD) and DBT/Wellcome Trust India Alliance.
Founding & Management Team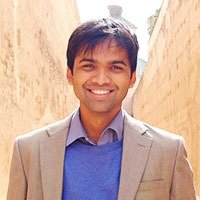 Aditya K. Kaushik works as an Associate Director of the Water Solutions Lab at Divecha Centre for Climate Change. The aim of the water solutions lab is to address water problems in India by bridging the gap between science and policy and between knowledge and practice through a combination of advance scientific knowledge, multi-stakeholder involvement, and digital information technology. He also serves as a Deputy Director of the Sustainable Water Future Program (SWFP), Future Earth where he helps in formulating strategic policy and implementation agenda for SWFP and assists in science-policy communication and outreach activities aimed at making scientific information and concepts useful for policy-making.
His research interests include exploring the use of emerging technologies for water governance and mapping the role of science diplomacy in international relations.
Kaushik holds a Master of Science degree in Electrical Engineering from the University of Southern California and a Master of Arts degree in Law and Diplomacy from the Fletcher School at Tufts University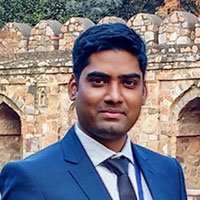 B. Chagun Basha, is currently with the Office of Principal Scientific Adviser to the Government of India as Senior Technical Specialist. His work is organized around 3 verticals: STI Data, Policy and Diplomacy. Previously, he was with Department of Science & Technology (Government of India) – Centre for Policy Research (DST-CPR) at the Indian Institute of Science, Bangalore. He belongs to the first cohort of DST-Science, Technology, and Innovation Policy Fellowship Programme (DST-STI-PFP 2016). Before that, he worked as a Senior Science & Technology Insights Analyst with open-innovation industry.
Dr. Basha holds a Ph.D. in Space Electronics from the L'institut d'électronique et de télécommunications de Rennes (UMR CNRS 6164) at the University of Rennes 1, France and thereafter continued his post-doctoral research at École Polytechnique de l'Université de Nantes, France. Prior to that, he was with INRIA-Institut de recherche en informatique et systèmes aléatoires (UMR CNRS 6074) as a Research Fellow.
His interest areas, in the broader STI policy realm, include STI Diplomacy, Measurement and Metrics for STI, and Science Advice.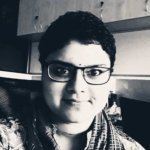 Lakshmi graduated with a PhD in Molecular and Cellular Pharmacology and did her postdoctoral work in cell biology. Through her work, she acquired a strong interest and a fascination for demystifying complex biological phenomena using the audio-visual medium. She manages IndiaBioscience's key initiatives, which includes the backend architecture of its website. She developed an interactive database of Life scientists, launched IndiaBiospeaks (podcasts by IndiaBioscience), IndiaBiostreams (webinars by IndiaBioscience) and the collaborative Science Policy Forum. She played a key role in developing the information architecture and the design of the pan-institutional, multilingual COVIDGyan initiative, which is the face of the public outreach campaign in India to raise awareness around the COVID19 pandemic on the basis of its best scientific understanding. Besides this, Lakshmi also illustrates for its science communication related activities.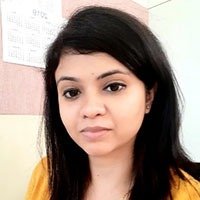 Divya Singh, PhD has an exposure of working in the area of Science Diplomacy, strategic alliance and partnership, program management. She has worked with the Embassy of France in India as the Deputy Head for Higher Education, Science and Technology, where she facilitated Indo-French programs and policy dialogues in key areas of collaboration. She was on the organizing committee for the Indo-French Knowledge Summit focused in the area of Science, Technology, research and innovation held in 2019 in Lyon, France.
Her interest lies in bridging the present gap between impactful research done in labs and policy making to address global challenges.
During her post-doctoral work at Indian Institute of Technology Delhi, she was actively involved in biomedical research and contributed to various academic and industry collaborative projects. She has published research papers in the area of biomedical research in international journals. Her last published work at IIT Delhi has been highly cited and recognized as 'One of the top read article of 2018-2019' by Wiley.
She has been an avid participant in panel discussions on 'Women Leadership in Higher Education, Science & Business' and 'Science Policy Conclave' at British Council in India. She is trained in science writing and communication and has attended 'Women's in Science Journalism course' of British Council.
Divya has presented her work in American Society for Cell Biology, USA and International Society for Developmental Biologists, Mexico. She has also delivered research talks at Harvard Medical School, University of California and Indian Institute of Sciences, Bangalore.
She earned her PhD in Biotechnology from Institute of Science, Banaras Hindu University and her post doctorate in biomedical research from Indian Institute of Technology Delhi.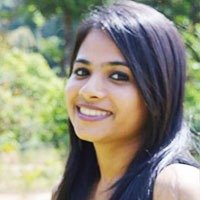 Jenice Jean Goveas is currently a DST-Science Technology and Innovation Postdoctoral Policy Fellow at the DST-Centre for Policy Research, Indian Institute of Science- hosted at the Office of the Principal Scientific Adviser to the Government of India. Her research involves Women in Science and Science Diplomacy.  Prior to this, she did a brief stint as a research consultant for the Science Diplomacy Program at the National Institute of Advanced Studies, Bangalore. She also has a teaching experience of nine years as an Assistant Professor of Chemistry. She is trained in science journalism and as an amateur science writer has contributed to the 'Science last fortnight' column of 'Current Science' Journal.
Jenice has a Master's degree in Analytical Chemistry and a Ph.D in Nanochemistry. She is also a soft-skills trainer, communication coach and has won a number of awards for oratory especially in the humorous speech category. Her interests include Science Policy and Diplomacy, science communication, gender issues and international relations in addition to travelling, adventure and fitness.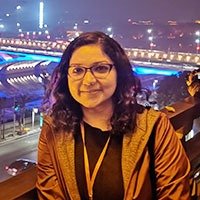 Nimita is a Science, Technology and Innovation (STI) Policy Fellow at the Department of Science & Technology – Centre for Policy Research, Indian Institute of Science (IISc), Bangalore. She is hosted jointly at Office of the Principal Scientific Adviser (PSA), Government of India and UNESCO New Delhi cluster office. A master's in Business Administration, she holds a Ph.D. in Science Policy from the Center for Studies in Science Policy (CSSP), Jawaharlal Nehru University, New Delhi.
She has been a part of various projects in the area of Science Policy, Technology Foresight, Responsible Research and Innovation, Science Diplomacy supported by national and international organizations, including DST, FAO, European Commission, Australian National University, and others. Some of her associations include Member, Global Network for Economics of Learning, Innovation, and Competence Building Systems (GLOBELICS); Associate Member, Indian Institute of Public Administration (IIPA) and Associate Editor, Science Diplomacy Review.
Her research interests include Gender and Science, STI for sustainable development, Globalisation of Innovation, Governance of Emerging Technologies, Biotechnology clusters, and Biodiversity, to name a few. She has published on related topics and participated in many conferences and workshops, of national and global repute.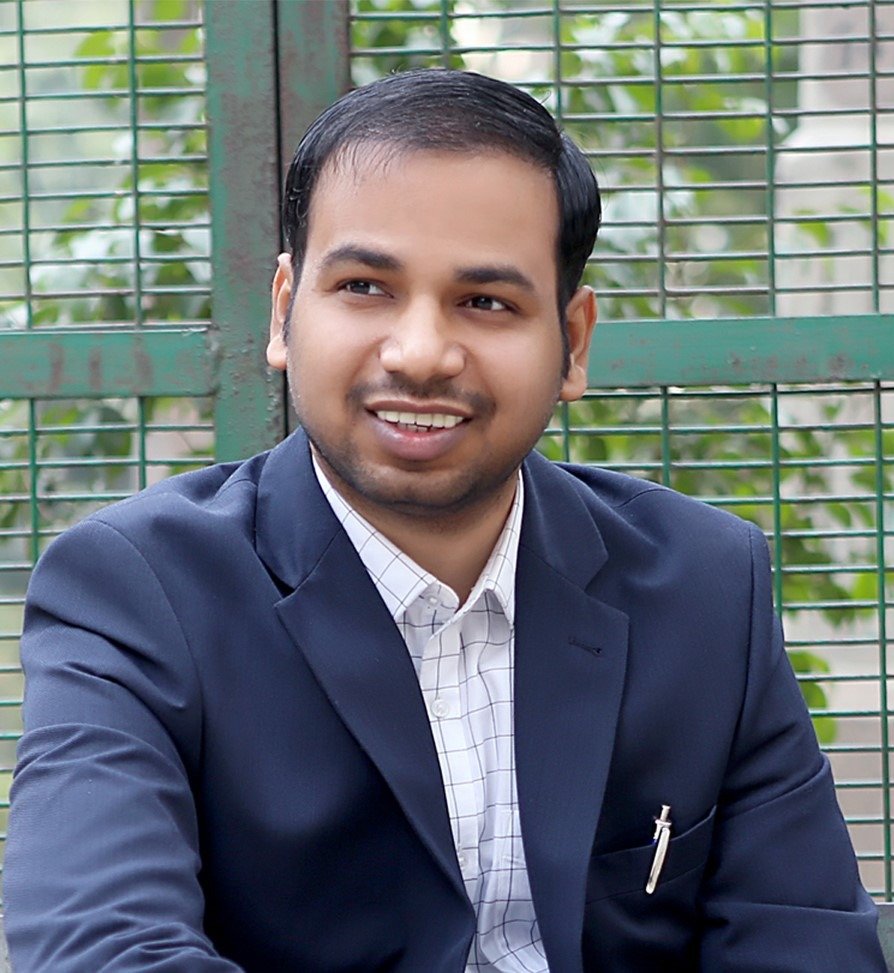 Suryesh is currently the Programme Officer of the Science, Technology and Innovation (STI) Policy fellowship programme of the Department of Science and Technology (DST), Government of India. Here, his responsibilities include the overall coordination of the programme and partnership building. He is based at DST Centre for Policy Research at the Indian Institute of Science, Bengaluru. He holds a PhD in Molecular Biology from the Max Planck Institute for Developmental Biology, Tuebingen, Germany. He also holds a Master's degree from the Indian Institute of Science Education and Research (IISER) Pune and a Diploma in Biology from JNCASR Bengaluru. He has published several peer-reviewed articles and participated in international workshops and conferences around the world. 
He has written on several STI policy-related issues, including the current state of 'Citizen science in India' and the pressing need of a pan-India 'STEM Internship Policy' to catalyse India's growth as a knowledge economy. His current research interests include understanding the Southern perspective on Science Diplomacy and the role that India's STEM diaspora could play in achieving India's STI goals. Apart from science and policy, he is deeply passionate about international relations, history, travelling and long-distance running. Further, he has won several awards for public speaking in India and Europe.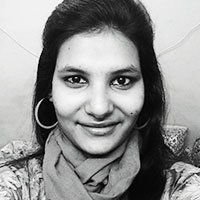 Zill-e-Anam is currently pursuing PhD in Directed Evolution and Codon Shuffling for the treatment of Malaria from Special Centre for Molecular Medicine, JNU, New Delhi. She loves to juggle between pipettes, proteins, and laptop keypad. When she is not on her lab workbench, she is experimenting with public engagement platforms like science communication and science policy. She is also an avid traveler.